Phoenix's Jan Jones selected as a Woman of Excellence in Metalforming & Fabricating
12.02.2021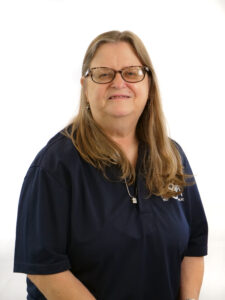 Phoenix Specialty Mfg. Co. is proud to announce that Jan Jones was recognized as a Woman of Excellence in Metalforming & Fabricating. This award is presented by PMA's MetalForming Magazine, in conjunction with Women in Manufacturing.
Jan has been with Phoenix Specialty for more than 42 years. She has held several different roles during her time at Phoenix, and currently serves as the Chief Human Resources Officer.
Jan was hired as an Accounting Clerk as a teenager, later becoming an Accounting Foreman. 21 years later, Jan was promoted to Accounting Manager and began taking on more roles as a Human Resources lead person. In 2010, she was promoted to Controller and in 2015 she became the company's Chief Financial Officer – all while still performing her various HR duties. In 2020, Phoenix needed additional HR staff members to help the company navigate through the COVID-19 pandemic. Because of Jan's dedication and commitment, she stepped in where she was needed and transitioned into her current role as CHRO.
Jan is one of the most hardworking employees at Phoenix Specialty. She is incredibly dedicated and dependable and is a steady example of what a leader should be. She continually leads by example, and constantly strives to do what's best for the company. During Jan's tenure as CFO, she served a critical role in helping the company transition from the 3rd generation into the 4th generation. Her knowledge and commitment to Phoenix is truly unmatched. With her bright, cheerful, and caring personality, Jan is always quick to offer a smile and is eager to lend a helping hand when needed. Her commitment to Phoenix and its employees is shown in her years of service (42 years). Because of Jan's incredible leadership over the years, she has helped shape Phoenix into the company that it is today.
In addition, we would like to extend a special 'thanks' to all of the hardworking and dedicated women in metalforming who make up 40% of the workforce at Phoenix Specialty Mfg. Co.!
The winners of the 2021 Women of Excellence in Metalforming & Fabricating award will be featured in the December issue of PMA's MetalForming magazine.
Back to News